Book – Travis Emmons – Artist Management
Family Production Booking Agency – Book Travis Emmons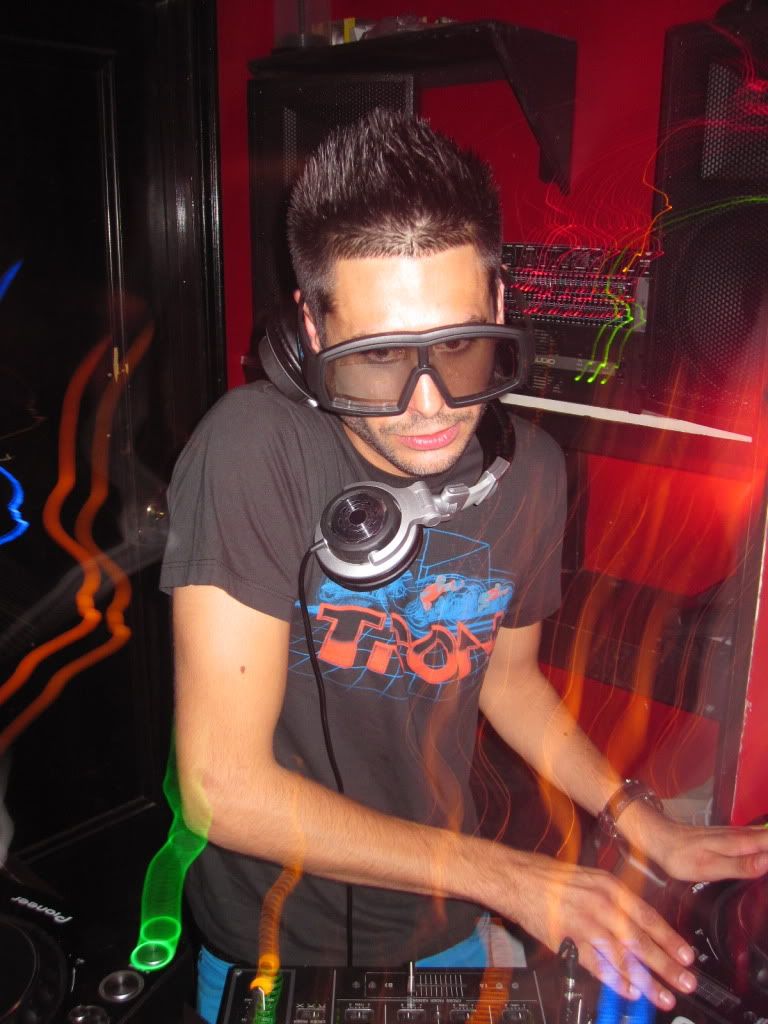 Travis Emmons grew up surrounded by music. Hailing from a family of musicians, Travis undertook a multitude of instruments growing up and could play by ear at the uncannily young age of seven. Born and raised under the scintillating spectrum of the Las Vegas strip, Travis was exposed to the party scene when most kids were still working their morning paper routes. It was in this hailstorm of premature partying and the ecstasy of the crowd that Travis discovered his true calling…he was meant to be a DJ.
He started small but with vigor, spinning for friends at local house or desert parties in high school. Over the next few chaotic years, Travis' skills grew along with his name and by the time he was twenty-one, his reputation garnered him the opening spot for JET nightclub. Shortly afterwards, The Opium Group out of South Beach, Miami recruited Travis for the opening of their new nightclub in Las Vegas where Travis would earn the pleasure of spinning as a resident DJ. In July 2008, Travis traveled to South Beach where he was grateful to showcase several of the famous city's top nightclubs. It was in this decadent tropical haven so near the gyrating coast of communist Cuba that he began to realize that, what was once just a dream, was now becoming a reality. Upon his triumphant return to Vegas, invigorated by success and inspired by a vague sense of destiny, he immediately packed up and moved to Hollywood, California to pursue his passion for music full time…a move that would not prove easy but ultimately successful.
Presently, Travis has been spinning a decade and is one of the industry's premier DJ's in Hollywood, Vegas, San Diego and Miami. Travis has done sets along side with renown DJ's and artists like Erick Morillo, Sander Kleinenberg, Afrojack, Chuckie, Cedric Gervais, Donald Glaude, Scooter & Lavelle, Klaas, Jermaine Dupree, and Lil Jon… just as a starter cocktail. It's as sure as "death and taxes" that no matter what club he's burning the decks in, the crowd blissfully loses control and everyone has a night to remember. One of today's most versatile DJ's, he feels the rhythmic pulse of his audience and satisfies their every subconscious musical desire.
Away from his decks, Travis Emmons exudes a modest composure that sets him apart in class and sincerity from most other DJ's. Sometimes this humility distracts those freshly introduced to him from seeing the neon basements of passion that runs through his veins, but ultimately the combination of his exceptional musical abilities and the quite charisma of his character infects those around him to feel at ease and truly get lost in the music.
By Christopher Angelo Ponzi
Residencies:
Venue Credits:
Las Vegas, NV
XS, Drai's, Liquid @ Aria, Prive, TAO, Moon &, Hard Rock Pool
Hollywood, CA
Drai's, Playhouse, Voyeur, Mi-6, Hyde, XIV, Industry, Villa, Delux, Kress, Standard &, Kiss
San Diego, CA
Voyeur, Stingaree, Ivy Rooftop, Siren pool @ Se Hotel & Side Bar LDW,
Del Mar Marriott NYE &, Spin Afterhours
South Miami Beach, FL
Nikki Beach, Cameo, Dream, The Clevelander @ WMC 2010 & many more…
Entertainment Request Form